Fun things to do and Activities in Kleinzee
Kommetjie Restaurant in Strandfontein
This Seafood Restaurant in Strandfontein has never failed to exceed expectation with its relaxing vibe and amazing food. With a beautiful beach view, you can be sure that your dining experience will be a memorable one with great west coast seafood, refreshing drinks, and the lovely African Coastal Sunset.
Kommetjie Restaurant situated on the N6 Strandfontein is the perfect place to stop, relax and enjoy the picturess ocean scenery.
Flower Season Now Open
Flower Route North of Garies towards Kamieskroon Photos Provided by Tourism@Namaqua
Skilpad in Namaqua National Park near Kamieskroon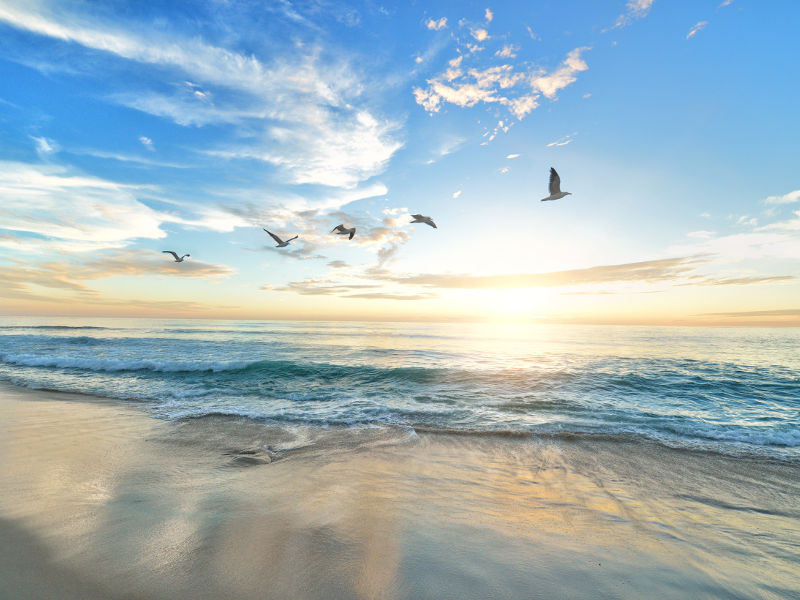 Kleinzee Beach:
Perfect for a weekend getaway or family holidays Kleinzee Beach with its ivory-coloured sands warmed by the sun and cooled by the Atlantic Ocean. It is the perfect place for a super-refreshing cool down on a sweltering summer's day.
The water temperature is fairly cold – averaging about 16.6 degrees Celsius (or 62 degrees Fahrenheit) in summer.
Molyneux Reserve
There are a few unique spots that cater for the hungry, Menu's are on hand Feel like a walk through the Molyneux Reserve this small reserve, hosts a multitude of tiny succulents, especially vygies and crassulas. There are 132 species of indigenous plants in this tiny reserve, 80 of which are succulents and 21 of which are bulbs. The 5km Trapsuutjies hiking trail offers you an excellent opportunity to explore it yourself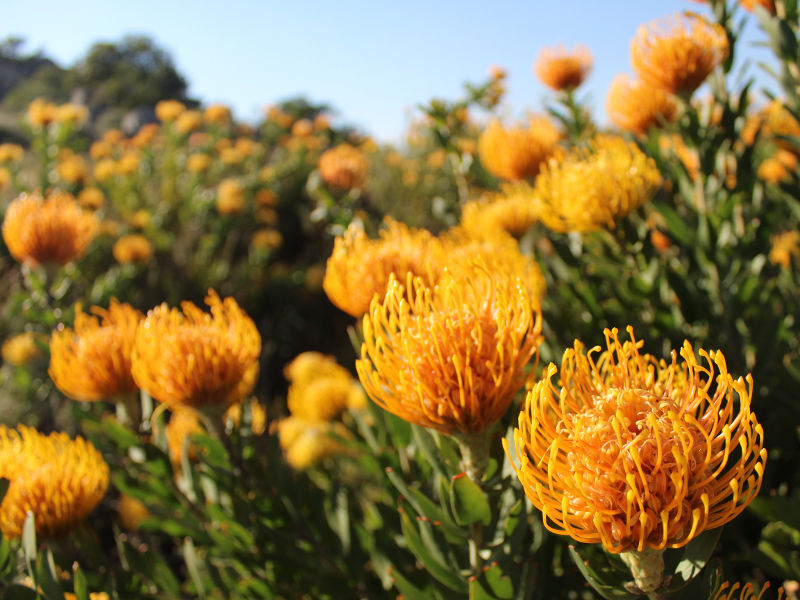 A walk down memory lane:
This 5 km "Boulder Heritage Route" walk that includes the original bedrock sites from the early 1920's the First Heritage stone with its "Pick/shovel painted in red, start at the Admin building Centenary drive/Checkpoint drive
No 2 at the top end of town on route R355 were mined out diamond plants are visible from the 1920
3-4-5-6-7-8-9-10 still 2 research
Boulder no: 11/12 in 3rd street & 1st avenue
Boulder no: 13 in front KleinZee guesthouse no:3/!st Avenue
The last huge boulder stands proudly outside the museum in 3rd Street & 3rd Avenue
4×4 Shipwreck Trail:
On this trail you will experience the end result of unpredictable mist and treacherous coastline. A popular tourist attraction, the shipwrecks of the Piratiny, Arosa and Border are along the coast of Koingaas and Kleinzee. Also on this trail visitors will have the chance to spot dolphins and wales (in season). Bird watchers will also appreciate this trail. The 4×4 Shipwreck Trail is perfect for photographers.
4×4 Strandveld Trail:
Forming part of the Sandveld, which is one of the regions of the Namaqualand, Strandveld is a nature rich area. Home to Ostrich, springbuck, gemsbuck, steenbuck and duiker, the Strandveld trail is perfect for nature lovers.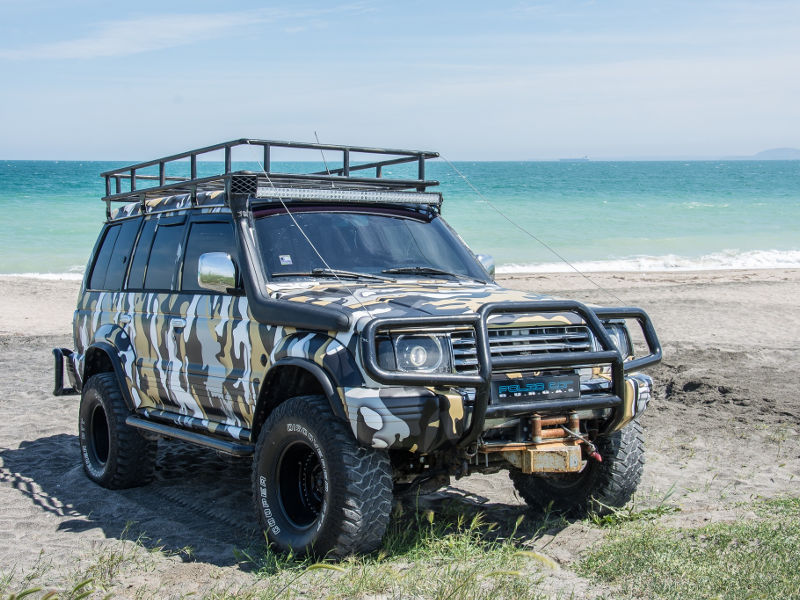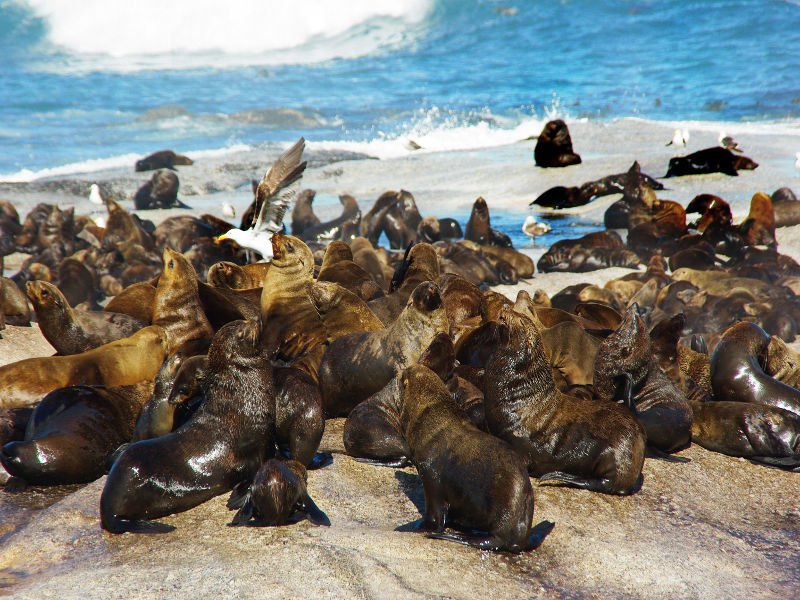 For bird lovers:
The hugely abundant bird life at the Buffels River estuary at Kleinzee attracts birders like the Orange/Black Bishop weaver.. the males change colour to Grey with black speckles in the winter.
A huge Seal colony just north of the beach, with around 350 000 animals right on the beach now the largest on-land colony in the country (No access is allowed at this point in time).
But don't despair if u can fly a plane then u have no problem viewing this large colony from the air.
Flower season:
Normally between July and October
The area has a very rich biodiversity of miniature succulents, stem succulents, low leaf succulents and bulbs. Endemic species such as the strand vygie, vaal vygie and the knoppiesblaar viooltjie can also be found.
Flower routes of the Namaqualand: